Salmon with mirin glaze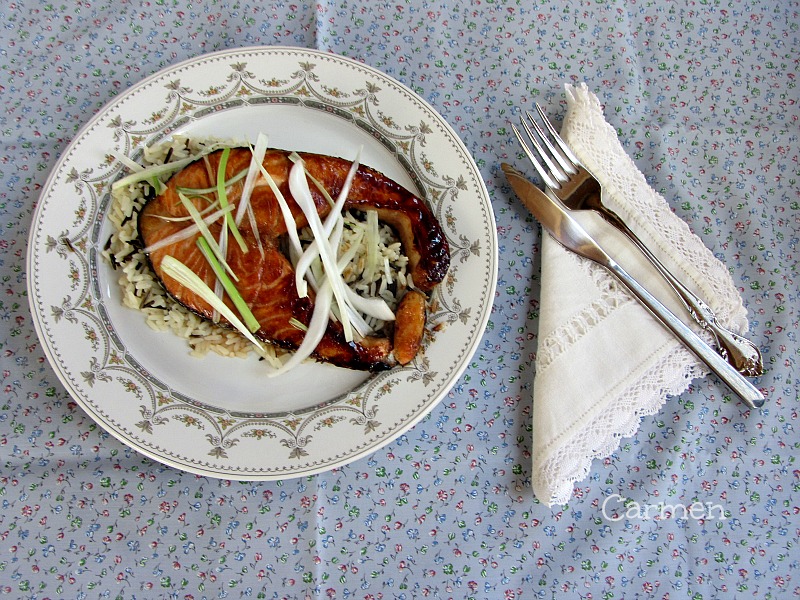 It's been just a year since my husband gave me the book the kitchen of Nigella Lawson and to this day I had not made a single recipe for it, so I have decided to remedy it and I have proposed to do all the possible recipes of this book. start a fish, salmon, which is a fish that we like a lot, I hope it is also your taste.
The next entry I promise something sweet !!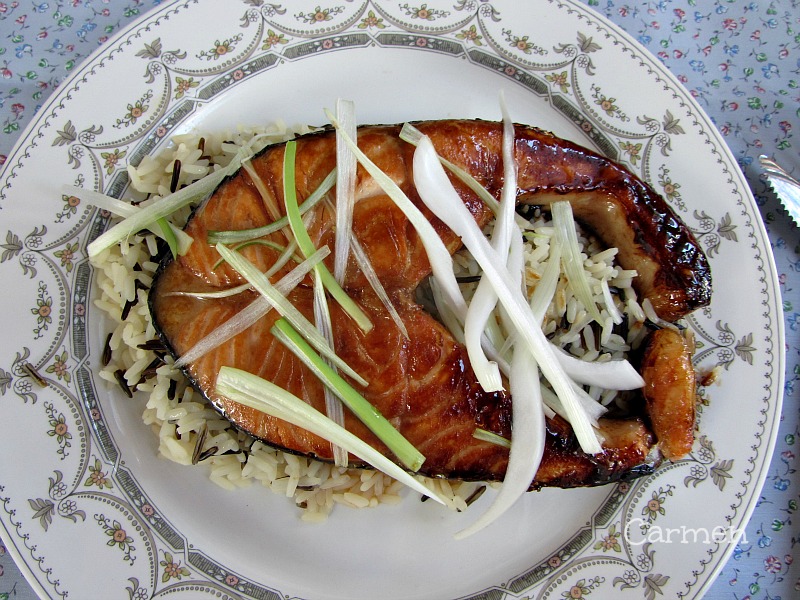 Salmon with mirin icing
60 ml. from mirin (Japanese sweet rice wine)
50 g. of brown sugar
60 ml. of soy sauce
4 slices of salmon
2 tablespoons of rice vinegar
1 spring onion cut into thin strips
Mix the mirin with sugar and soy sauce on a plate , and add the slices of salmon to marinate. We leave about 3 minutes on each side.
We put a large skillet on the heat and when it is hot we pass the salmon 2-3 minutes on each side.
Take the salmon out, place it on the serving plate, and add the rice vinegar to skillet and heat it.
We pour the glaze over the salmon and put the onion strips on top.
I've served it with a mixture of cooked rice.
Source : The kitchen of Nigella Lawson.